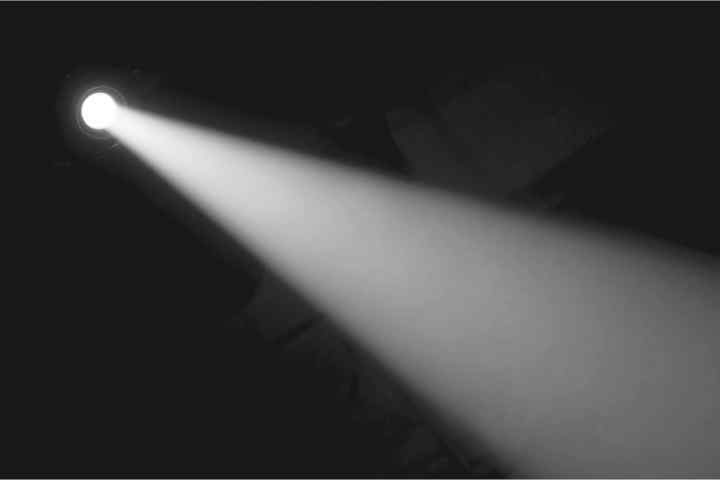 When it comes to scaling TAMs (total addressable market) nothing impresses like the global travel space. $7 trillion of economic activity is eye-popping by anyone's yardstick. After all, one only needs to see a path to 1% market share to make a killing. Yet, seasoned investors understand the devil is in the details and true market opportunity is far more nuanced than total market activity. That's one of the reasons travel tech Switchfly is so impressive and why CEO Daniel Farrar is so excited to be at the helm of a company attacking an addressable market segment estimated at $1.5 trillion and growing at 5% to 6% per year. Just to frame those numbers further, that's a market generating $75 to $90 billion of new business each year, numbers that dwarf many of Silicon Valley's favorite spaces and verticals.
Switchfly is a B2B enterprise software company that is redefining the search and booking segment in air, hotel, ground, packaging, loyalty and more. With more than 350,000 connections in 120 countries and content in every language and every currency, Switchfly is driving results for customers ranging from American Airlines to American Express to Groupon and is redefining the entire travel tech stack along the way. The company is on the podium as one of the most successful and valuable private travel technology companies on the planet. More than that, however, and with 2 of the 3 world hotel groups, 5 of the 10 world airlines and 3 of the 3 global credit card payment networks, Switchfly is leading the next great advance in travel tech that promises to leapfrog today's global travel search and booking infrastructure.
CEO Daniel Farrar
Switchfly CEO Daniel Farrar likes to say, strategy doesn't happen in an afternoon, and the journey for Switchfly has followed a somewhat circuitous route. Originally founded in 2003 as ezRez, Switchfly's early days competing with custom development shops in the travel booking landscape were plagued by slow growth and scope creep. The company needed transformation; the Board set out to find and recruit a turnaround CEO who was up for the task and could shape the opportunity and the company.
Daniel, a former Private Equity investor and senior executive at GE, was coming off a nice win. Having been recruited to lead the turnaround of OpenLane, an online auto auction company, Daniel had just taken the company from a significant loss position to both profit and a significant exit; he was open to the Switchfly story when the Board came calling. Daniel liked what he saw: a massive global landscape running on complicated technology, old school competitors hobbled by systemic corporate lethargy and a supportive investor group eager to build a truly great company yet patient enough to let Daniel go to work.
Daniel stabilized the team, realigned the company's strategy on a premium price SaaS platform and walked away from the company's legacy business practices. Within four years Daniel had taken the company through its transition, completely replaced the senior executive team with experienced growth executives and set in motion a transformation of the global travel technology landscape.
Market Positioning
Today, Switchfly is organized around four key focus areas and three innovation initiatives. The first major anchor is Switchfly's traditional core business: packaging and loyalty. Daniel estimates this global segment at approximately $350 billion of annual activity growing at 5% per year. This is Switchfly's sweet spot and the company is talking to 70% of the players in the space. Several major airlines and hotel chains including American, United, Emirates, Marriott, Starwood and IHG, run Switchfly and continue to expand their relationship with the company's suite of services.
The second Switchfly focus is planted around the company's Agent Tool. Originally constructed for American Express and currently in roll out powering the company's travel related services, the Agent Tool platform gives Switchfly a beachhead in the $200 billion plus offline call center space allowing for a single icon driven cockpit, consolidated feeds and up to 3-5x productivity for agent bookings per hour. That is a real game changer in a very mature space.
The third focus is Switchfly's entry into corporate business travel, targeting the $450 billion business travel space. Switchfly's platform has the ability to provide a global business content hub and booking engine to handle both scale and efficiencies required and demanded by the business traveler.
The fourth and final key focus is Switchfly's AirComm product targeting the mid-tier and regional airlines around the globe with an ancillary products platform. A marketplace of $180 billion in size needing a fresh state of the art solution to manage both pre- and post- bookings bundling of ancillary revenue opportunities for airlines.
Finally, as an integral part of Switchfly's product-led business strategy, Daniel and the team are putting resources behind three other important product initiatives for the future: 1) A new mobile platform; 2) an expanded hotel e-commerce solution; and 3) a comprehensive travel data analytics solution. Each of these products are currently in the Switchfly laboratory for roll-outs in 2017 and 2018.
The core Switchfly platform that enables these major products was built to provide a best-in-class solution in a modular, API centric stack. Over time, the company developed connectivity to a wide variety of product, content, and information sources, as well as the core e-commerce engines, data systems, and business rules required to serve customers across many verticals. The modularity and customizable API centric point of integration enable a range of use cases and solutions for global stakeholders and local players. In effect, this forms the basis of a framework for serving up many variations on the $1.5 trillion travel search and booking space. No other company offers such a comprehensive and flexible platform build on state of the art technology.
2015 and Beyond
Over the next several years Switchfly is poised to explode with growth. With awesome compound annual growth and beachhead relationships with the leading travel suppliers around the globe, Switchfly can see its way to a billion-dollar outcome.
Orville and Wilbur Wright set in motion the last century's greatest innovation in travel. It wasn't until the turn of the 21st century that the next great leap forward transformed our space with the mass adoption of the Internet and the web. Yet, like the long period between Kittyhawk and Expedia, the global travel infrastructure has not kept up with the pace of change in technology. The period between 2016 and 2020 will likely mark the next great innovative phase as global content, personalization, ubiquitous travel data and the merchandising innovations it enables launch new players on to the travel tech stage. Keep an eye out for Switchfly as you search for the founding authors of this transformative phase of the travel technology story. If Daniel has his way, the company will be center stage indeed.