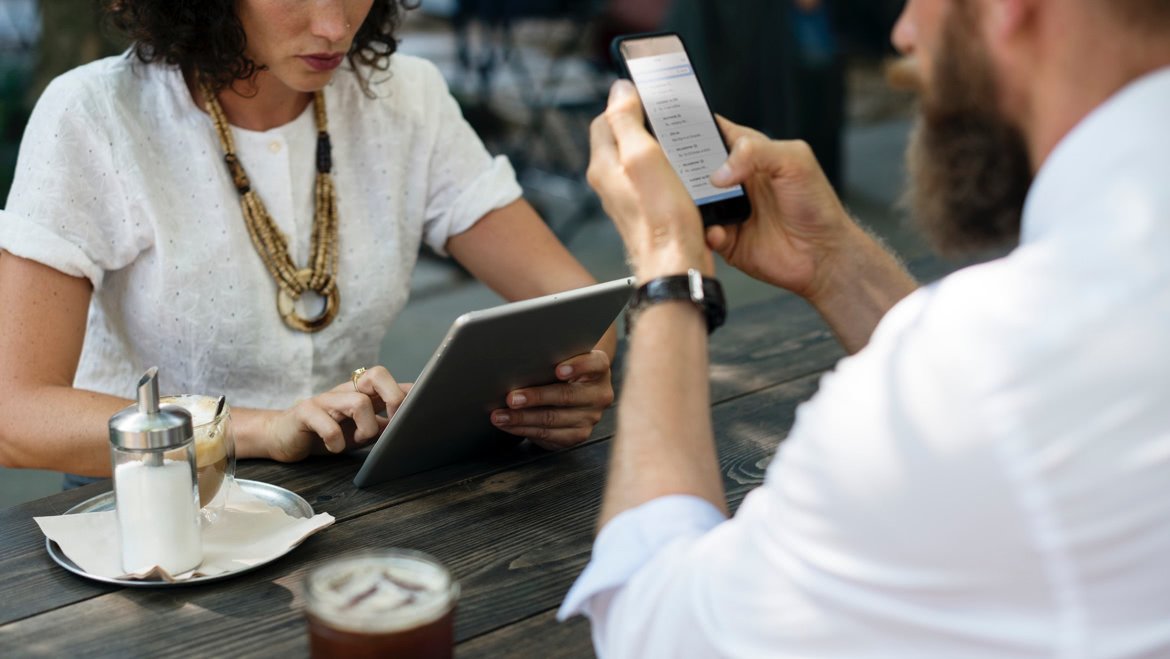 Since the early 2000s, the travel industry has been re-inventing itself with new visionary companies, new channels for selling travel and new strategies for engaging customers. The Internet made air fares, hotel rooms, car rentals and other travel inventory readily accessible to independent travelers. New "dot-coms" created booking engine websites where travelers could plan and book their own trips – this was the beginning of online travel agencies. Today, mobile booking is once again re-inventing the travel industry. However, as the travel industry becomes more complex, it's harder for partners, channels and systems in the ecosystem to connect and communicate.This was the beginning of online travel agencies.
Are Travelers Too Choosy and Demanding?
With the rapid evolution of online travel and ecommerce, the market quickly expanded – and so have traveler expectations. No longer dependent on third-party travel agents, consumers want choices, competitive pricing, package deals and control over how they plan their own adventure. Still, online travel booking is basically the same as it was in the early 2000s, with travel providers paying fees to online travel agencies who handle sales, marketing and distribution through their booking engines.
What's changing, however, is the power of booking engines to manage huge, multi-source databases of travel inventory, while getting ever more precise with merchandising and personalization. Today's mobile travelers have no time to waste – when they go to an online booking engine they want relevant travel offers and personalized deals. That means travel technology has to get inside each customer's head and put the right product, price and promotion in front of them. In today's market, that's the only way to win over their business – and your competitors will gladly take it if you fail the first time.
Airlines and the Fragmented Travel Ecosystem
Airlines are still largely operating with the same travel distribution model they were in the early 2000s…and the early 1990s…and the early 1980s. The model is straightforward: airlines distribute fares through a global distribution system (GDS) and pay fees to third party travel agents. However, even though the IT system has remained the same, the travel ecosystem has greatly expanded, with more partnerships than ever -- loyalty programs, travel packaging and much more.
What's the main challenge keeping airlines from the goal of powerful, precise merchandising and personalization that other travel companies are achieving? It's simple – the ability for all parties in the travel ecosystem to connect and communicate.
Let's look at a few examples of common in-flight services in the airline ecosystem:
Selling bags and seats – While this seems like a simple sale, airlines probably work through a global distribution system (GDS) company to sell their bags and seats. The GDS uses XML, or Extensible Markup Language, a programming language used to create common information formats and share both the format and the data online – the only problem is depending on one language can create communication problems with other systems.
WiFi connectivity – Airlines can either offer passengers free WiFi access or charge them a fee. Either way, it doesn't change the fact that airlines provide WiFi through third-party, satellite-based connectivity services.
In-flight meal service – This is also outsourced to a third-party provider and uses their own proprietary system for managing inventory and operations.
These are three common ancillary services that require three different airline vendors, and we haven't even gotten into the more complex travel ecosystem – loyalty programs, vacation packages and third-party add-ons such as hotels, car rentals, activities and travel insurance. The layers of complexity become staggering and it becomes easy to understand why airlines are paralyzed and can't get all parties in the ecosystem to connect and communicate.
Travel Connectors: A Universal Language
This isn't just an IT or Operations problem, it's a costly bottom-line problem. The lack of a connected travel ecosystem can result in a passenger reservation getting lost, a hotel being double-booked and eventually bad PR or social media that reaches millions of customers. Airlines and other travel providers don't know how to fix all the growing complexities and add-on suppliers, so they remain stagnant and make the best of a bad situation.
A Universal Language
There is good news – now, with the rapid evolution of travel technology connectors, airlines are no longer limited by system languages (such as XML) and hard-coded offers. Travel merchandising can be limitless and airlines can easily connect different partners in the travel ecosystem. With one powerful hub that uses open APIs to connect all the new partners, channels and systems that enter the travel industry, everything becomes interconnected and works in tandem – for instance, loyalty programs can work in tandem with booking engine deals, and hotel inventory can work in tandem with air fare inventory. This translates very nicely into powerful, precise, personalized travel products for choosy travelers – and more sales for airlines and other travel providers in the ecosystem.When we use one hub to manage all the new systems that enter the travel industry, all the players become interconnected and work in tandem.