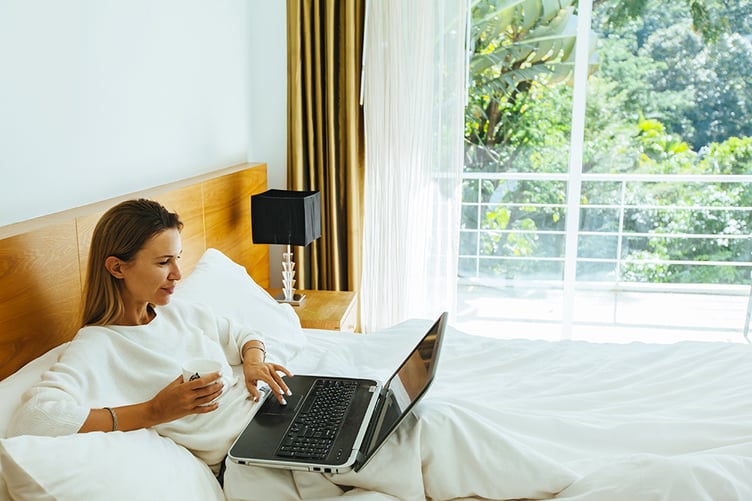 Hotel brands with loyalty programs can benefit most from focusing on flexible loyalty strategies with personalization and an emphasis on customer support.
Prime among them are your high-value guests who travel frequently and typically spend more than other guests, making them your best customers. However, it can be challenging to ensure that your brand's loyalty program is relevant enough to keep them consistently satisfied and engaged. How can you identify the specific offers that speak directly to them?


In this blog, we'll examine what your high-value guests desire most—and how you can use innovative travel e-commerce and loyalty technology solutions to drive ongoing engagement with your brand and your loyalty program.
Who Are Your Best Guests and What Do They Want?
The value of your guests is determined by lifetime value; their booking frequency, revenue per room and per stay. High-value guests typically book upper-tier rooms, have a sizeable travel spend during their stay, and will spend more on-premise including F&B and other ancillary items. They're also the most profitable customer segment and your best brand advocates.

However, all this means that they have priorities separate from your other guests. They expect recognition. They expect the best customer service. They expect the unexpected—those surprise moments that help define their stay.

So how can you best reward their loyalty? To increase participation and customer satisfaction, your hotel must tailor its loyalty program and rewards offerings directly to your highest-value guests. As discussed in PhocusWire, rewards need to be relevant, diversified, and targeted to guests' needs based on past stays and preferences. By using the right data-driven approach, you can help pinpoint your guest's needs.
Leverage Your Customer Data for a Winning Strategy:
High-end rewards can drive increased loyalty from your best guests. Reward them through:
Increased points – Your guests can get extra value when spending on certain product categories (like travel, and ground transportation) or booking with other partner brands within your program.
Travel credits - In top-tier travel reward programs, members find added value in travel credits which incentivize them to book more frequently.
Special discounts – These unique offers include airfares, business class tickets, premium car rentals, and more.
Points-Plus-Cash as a Catalyst for Loyalty Redemption

By incorporating points-plus-cash redemption options into your loyalty program, your hotel gains an effective way to target your high-value guests and ultimately increase revenue by creating more purchasing power. At Switchfly we commonly see average bookings with 46-60% more points and 27-49% more retail value after incorporating points-plus-cash functionality into a hotel's loyalty program. In the case of high-value guests who have a 'splurge mentality' with the desire to burn their points for a high-end reward, bigger bookings like these stretch total redemption (from a big impulse buy, etc.) to create more perceived value and aspirational merit. In fact, your best members often view their high point balances much like a separate bank account they can use to treat themselves, so give them the freedom to access it!

Providing members with the ability to use points-plus-cash to redeem offers increases the value of your loyalty program while improving conversion rates and margins. Offering points-plus-cash also gives your hotel the ability to closely control margins and set retail point value for your currency and to change it at any time. Meanwhile controlling purchase costs means that your hotel can always have confidence that its cost margins are respected.
Switchfly Platform Enables Personalization and Guest Segmentation

This advanced level of customization and curation requires hotels to have sophisticated systems in place to set advanced segmentation rules in order to turn customer data into irresistible rewards.

Loyalty program managers must better understand their guests' preferences in order to enable customization and provide the right rewards based on member behavior and segmentation. Switchfly's experienced team offers the involvement and transparency which can positively transform your brand's travel e-commerce, selling, and distribution.

By surprising and delighting guests with specially-curated offers, hotel brands hold the key to unlocking loyalty program engagement, customer satisfaction, and greater revenue. By offering hotel brands the ability to combine their rewards currency with a cash or non-points payment option, Switchfly has enabled more program members to flexibly participate. This empowers your hotel brand to grow revenue, spur greater engagement and retain your high-value guests.
Contact us today to find out how we're partnering with hotels and other travel brands to unlock revenue growth and uncover what your guests really want.